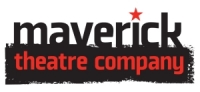 If you have any enquiries or queries, please contact us.
Follow us on Facebook and Twitter
Subscribe to our free email newsletter
Or e-mail info @ mavericktheatre.co.uk
We're sorry but we don't accept unsolicited material or CV's. Jobs will be posted on this site.
Chair: Kevin Grant
Honorary Secretary: Deborah Scattergood
Administration: Beverley O'Riordan
Artistic Director: Nick Hennegan
Tour Booker and Marketing Lead: Daniel Swift
Producer: vacant.
London Literary Pub Crawl Resident Director: Katie Merrit
Technical Associate: John Slater
Musical Associate: Robbie Williams
Maverick Training Academy - academy@mavericktheatre.co.uk
Tour booking information - tours@mavericktheatre.co.uk
Courses and workshops - info@mavericktheatre.co.uk
Press enquiries - press@mavericktheatre.co.uk
Copyright 2020 -The Maverick Theatre Company