Ed Morris in our original 'Pocket Classic' Henry V - Lion of England, by Nick Hennegan, from the original by William Shakespeare.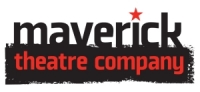 next up, national tours of our hit edinburgh and london shows - with some famous voices.
and a new 'Peoples Company'
Please sign up to our occasional mailing list below for details.
A new approach to theatre.... see the Hammersmith and Fulham Peoples Theatre Company. Free access and training!
Can you help us at all? We depend entirely on donations from caring people who want to support accessible and open theatre.
What is the Maverick Theatre Company?
Maverick is all about access. New audiences to plays, events, publishing, drama and literature. And new practitioners - actors, writers, directors, backstage and technical. It was launched by the Lord Mayor of Birmingham in 1994. We started producing plays in informal spaces - mainly pubs. Working class writer and founder Nick Hennegan created Maverick's original proposition. "Forget the TV for a night. Don't rent a film. Come down the pub and see a show. It's where it all started. No retakes, no cameras, no going back, just live action with real people right in front of you. Have a pint and a pie and if you don't like it you can have your money back."
Twinned with the mission to create a new theatre-going habit with socially excluded and working-class communities in Birmingham is a desire to include and encourage new artists and technicians nationwide. Many successful theatre professionals have started their careers with the Maverick Theatre Company. We are now working in London and Birmingham and have created the London Literary Pub Crawl - a promenade literary tour of Soho in central London. Our Pocket Classics are allowing new audiences to experience great classic works in an accessible form. And we are running our SpeakEasy Cabaret, on the first Saturday of every month, in a pub!
Please get involved.
We'd love to hear from you. About anything, really...!
12 Fouberts Place, Carnaby Street, London, England, W1F 7PA.
The Maverick Theatre Company is registered in England and Wales, No 06367900. Registered charity, No 1143050.
Maverick is a member of the Independent Theatre Council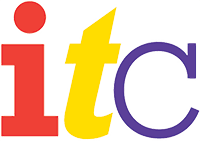 maverick: n: one who acts independently
Copyright 2019 - The Maverick Theatre Company