"A masterclass in writing, acting and directing..."
British Theatre Guide on Hamlet-Horatio's Tale, written and directed by Nick Hennegan, with Sir Derek Jacobi and Kizzy Dunn. Edinburgh 2018.
At The Edinburgh Fringe in 2018 we were the only theatrecompany at the worlds biggest open Arts Festival to have THREE theatre productions, TWO in Rep! And with the same actor in both, the lovely, talented Kizzy Dunn! And, of course, in Hamlet-Horatio's Tale, the voice of Sir Derek Jacobi as Old Hamlet.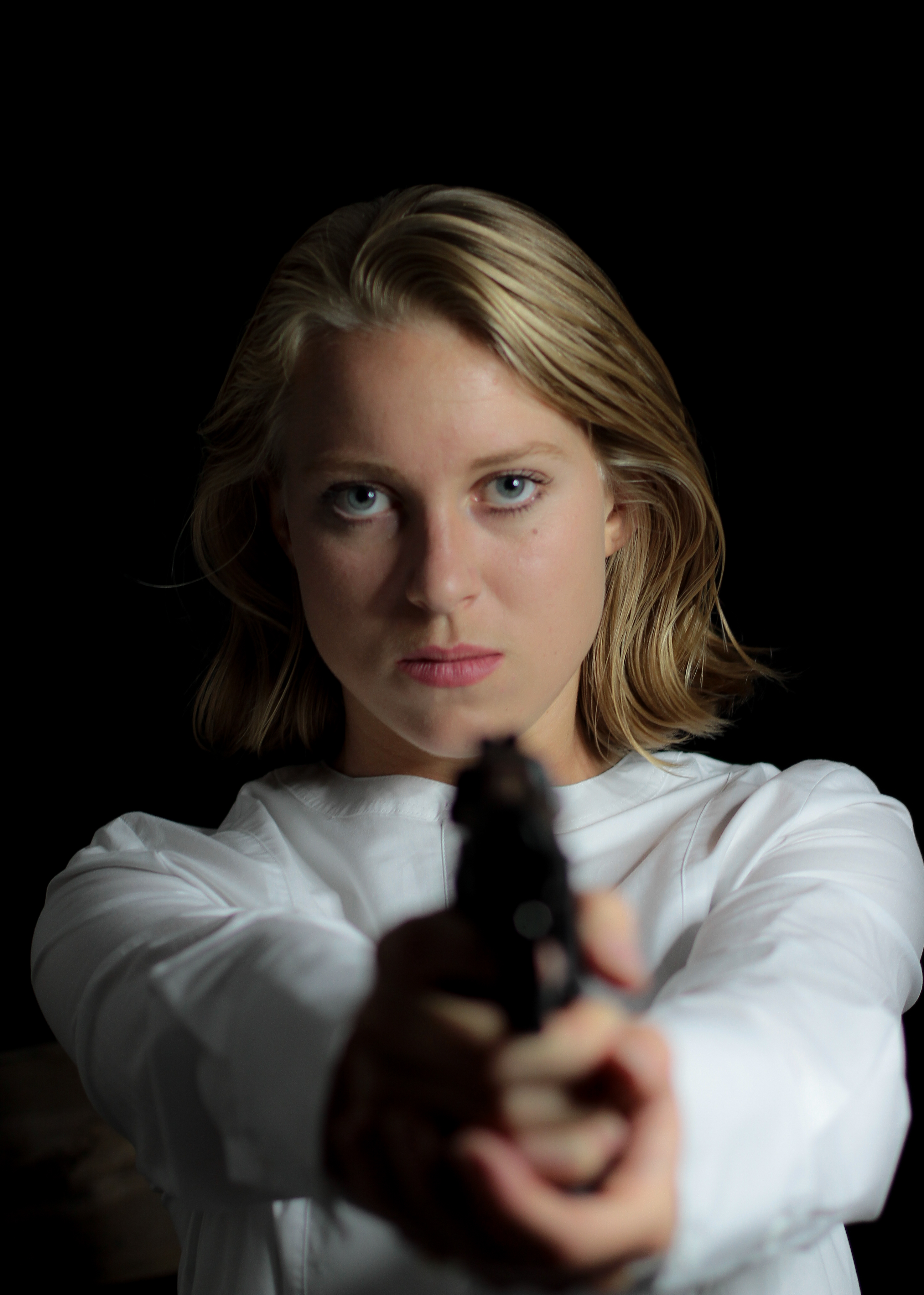 Kizzy Dunn in Hamlet - Horatio's Tale
Kizzy Dunn and Andrew Greaves in Nick Hennegan's Romeo & Juliet
Well, we did it again in 2019! This time with FOUR actors (and a special mystery star's voice!) with Nick Hennegan's Birmingham comedy-drama, P.A.L.S. - the story of four friends growing up in Brum - and a Birmingham City v Aston Villa Romeo and Juliet. (Rehearsal pic below.)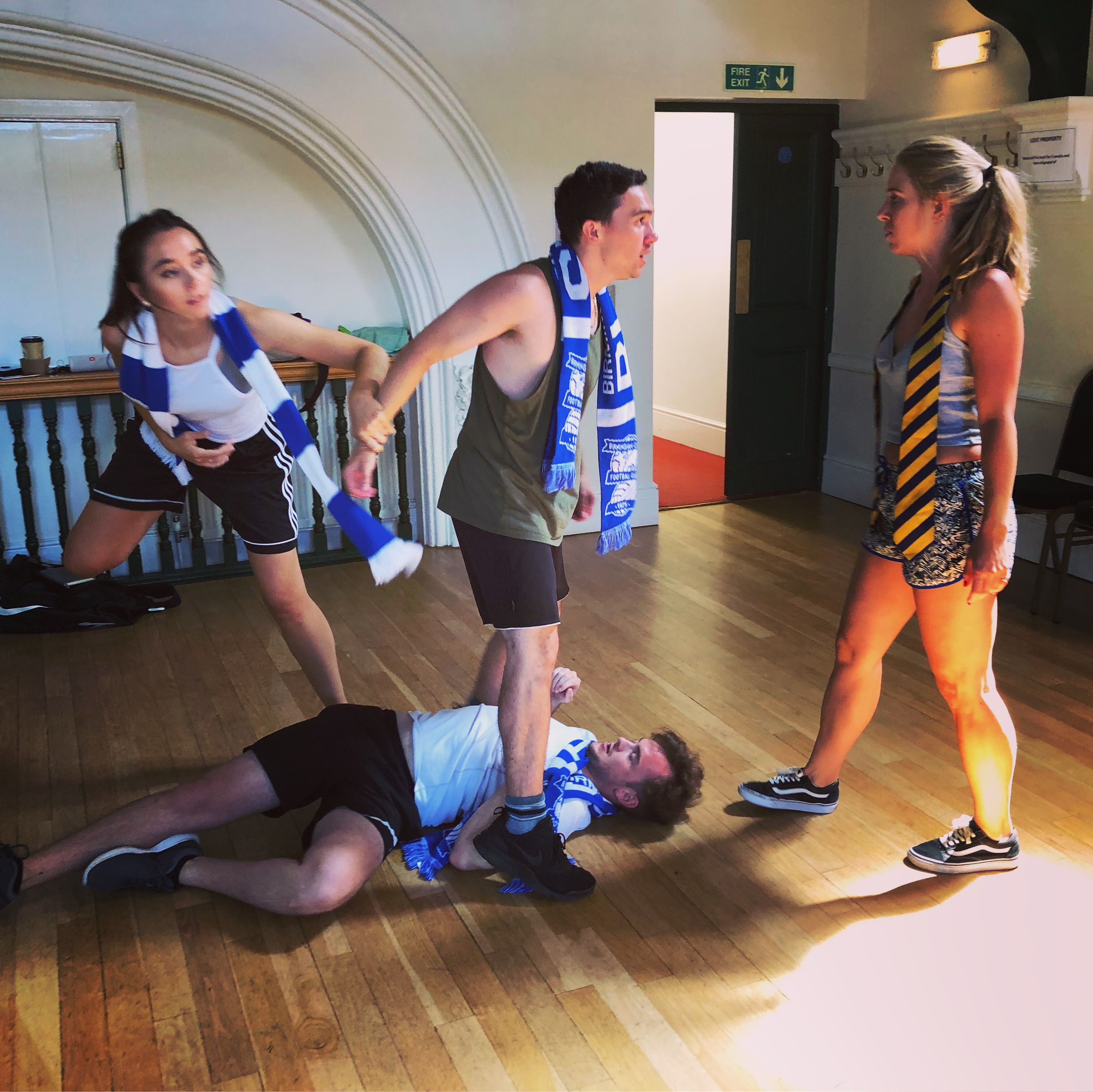 You can meet the cast and hear some of the music, on Nick Hennegan's radio show 'Literary London' on Resonance 104.4FM, below.
As always, finance is the problem though. Last year's shows will make money next Spring. But we needed to find nearly £30k! (We know! It's massive!) BUT we found £20k! And now the shows are finished we need the final £5k to finish the bills. Can you help?
Can you help fund our new productions?
Higher tax earners can offset donations against tax. Become one of our team from £2!
Any amount would make a massive difference!
Metro international: GB63MYMB23058035449779.
BIC: SWIFT Reference. MYMBGB2L
MetroBank. Ac No 23-05-80. Account number35449779
Copyright :The Maverick Theatre Company