Henry V - Lion of England by Nick Hennegan, based on William Shakespeare's classic. Edinburgh Festival, 2018.
On YouTube...
This has been a very weird summer. So was 1997, when our Artistic Director, Nick Hennegan won four awards for his new play 'A Ghost of A Chance'. But he had to deal with a small boy, a TV star, a famous director, a difficult pub and the death of Princess Diana! He kept a stream of consciousness diary - 'How To Make A Crisis Out Of A Drama' and this summer he's been reading extracts on our new YouTube channel.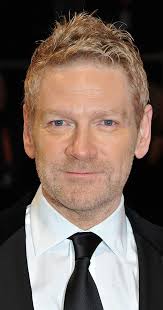 "... a very exciting Company."
Sir Kenneth Branagh
Our acclaimed shows, P.A.L.S. and Romeo and Juliet tranferred from the Edinburgh Festival Fringe, to London. Read some ofthe reviews by clicking on the stars below.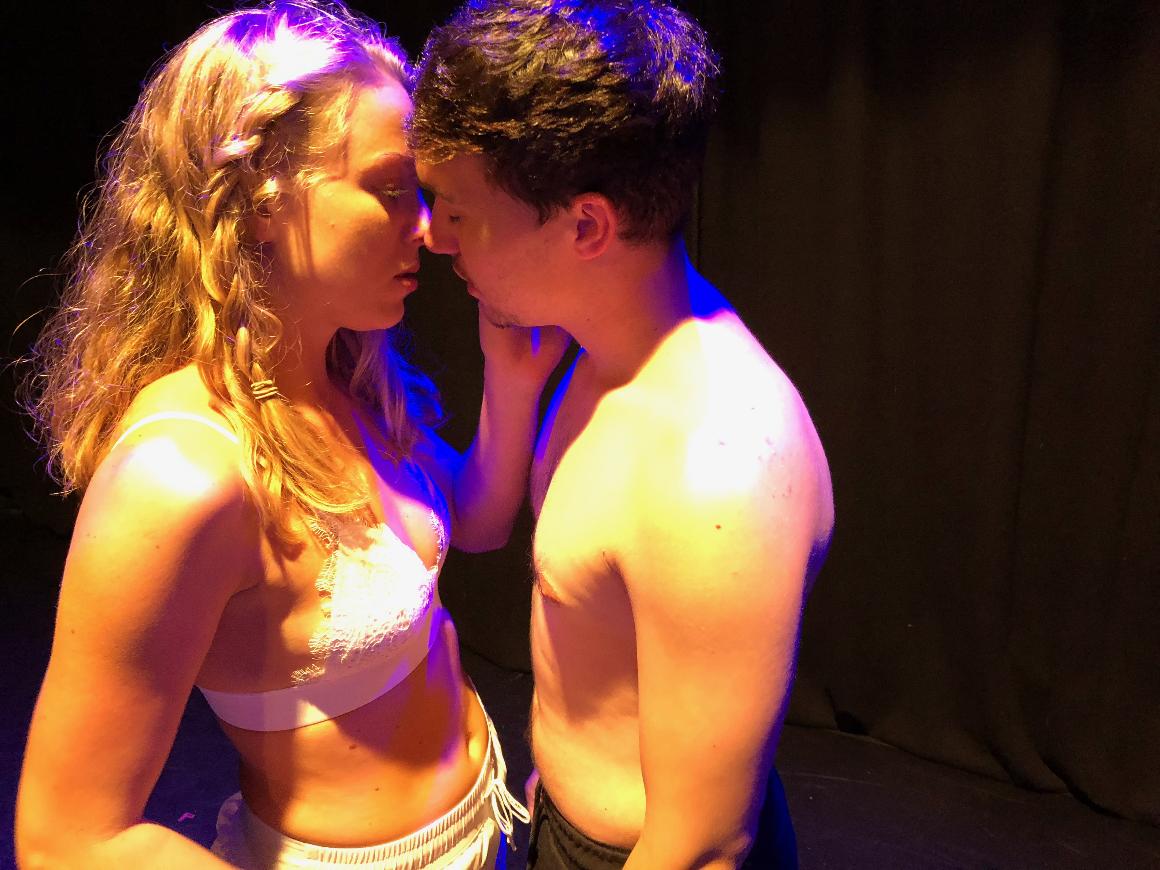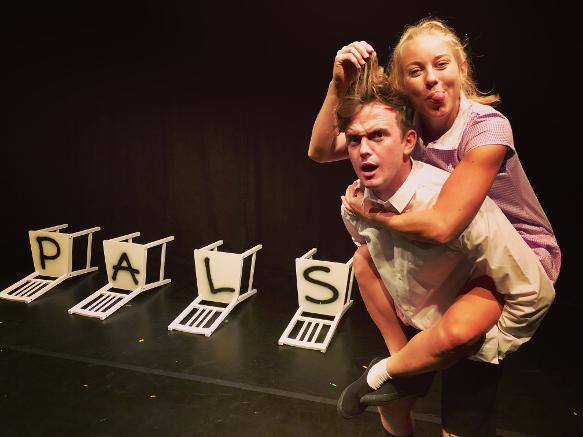 P.A.L.S... The story of Pete, Andy, Linda and Sue (the P.A.L.S.) was a sell-out hit at its workshop in Birmingham. It tells the (true) story of four friends growing up from the 1950's to the 2000's. And the same four actors present Romeo and Juliet - looking at the rivalry between two footballing families. Both shows will be touring soon. Contact us for details.
The acclaimed Edinburgh Festival hit - featuring the voice of Sir Derek Jacobi as Old Hamlet - is now booking for 2021.
1ST SAT OF THE MONTH in central London -
THE 'SPEAKEASY CABARET'
Due to the Corona virus, we've had to postpone Maverick Theatre's brand NEW monthly night in Central London, our 'SpeakEasy Cabaret' at the Wheatsheaf Pub, London, W1.
When things return to 'normal', so shall we! See the Best of the Edinburgh Fringe. And join in yourself! We invite YOU to come along and tell a story, sing a song or read a poem. There are only two rules. 1. It should be no more than 10 mins long. And 2. It must be true! To book a story slot email story@mavericktheatre.co.uk. Or just turn up! The SpeakEasy Cabaret - spoken word. Every first Sat of the month. We will return!
The Edinburgh Festival Fringe.
AFTER CRITICAL SUCCESS AND SELL-OUT performances at the edinburgh festival, WE ARE now TOURING 'HENRY V-LION OF ENGLAND' 'ROMEO AND JULIET', 'P.A.L.S.' AND 'HAMLET-HORATIO'S TALE' FROM SPRING 2021. PLEASE E-MAIL FOR DETAILS.
Maverick returned to the Edinburgh Festival Fringe in 2019, with the production that started it all in 1992 - 'Henry V - Lion of England.' and Nick's second solo Shakespeare adaptation 'Hamlet - Horatio's Tale' with Sir Derek Jacobi as the voice of Old Hamlet, to the festival. We produced both shows in rep, using the same 'live'actor - Kizzy Dunn.
We're also touring 'A Christmas Carol', adapted and directed by Artistic DirectorNick Hennegan, with Guy Masterson and TTI . Again, please email for details
Kizzy Dunn in Hamlet - Horatio's Tale and Guy Masterson (right)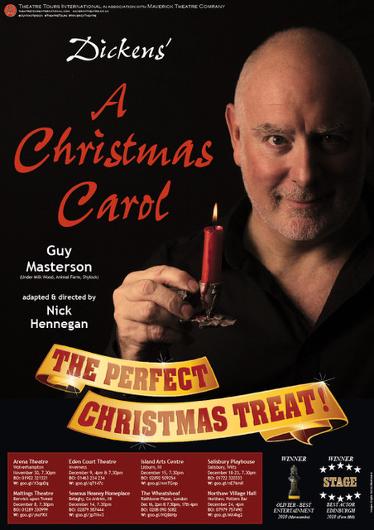 Henry V - Lion of England, Hamlet - Horatio's Tale, along with A Christmas Carol are the first of a series of productions adapted and directed by Nick Hennegan known as Maverick's 'Pocket Classics'. P.A.L.S. is the first of our contemporary community writings.
Maverick Theatre and Theatre Tours International present
A Christmas Carol
Adapted and Directed by Nick Hennegan, the legendary Guy Masterson recreates Charles Dickens' performance of his much loved classic. See the dedicated website, www.TheChristmasCarol.co.uk
NOW BOOKING AND TOURING THE UK IN 2020/21.
'How to Make A Crisis Out Of A Drama'