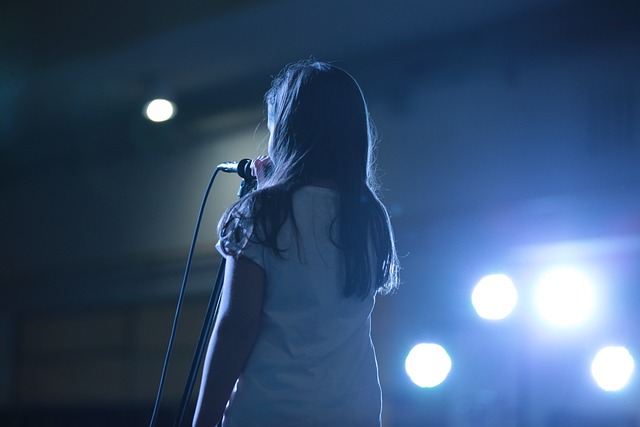 MAVERICK L.A.M.D.A.
We're resuming teaching LAMDA Exams for people aged 10 years or over.

Mondays in person in West London - and remotely via Zoom. We may choose to represent new actors through the new talent agency - Maverick Talent UK Ltd.
CONTACT US or Email: lamda@mavericktheatre.co.uk for details.
How does it work? Here are the details.
MAVERICK L.A.M.D.A. TUITION
We meet in Hammersmith every Monday between 4pm and 7pm - depending on your level. Other days and times are available by arrangement and remote Zoom lessons are also available. Currently our award-winning director and writer Nick Hennegan will be leading the classes. We may represent learners through our new agency, Maverick Talent UK, for television, film and professional stage work, although actors may need to register with Spotlight, at extra cost. Details at our first meeting on Monday 9th October at The Barn, behind the Cross Keys Public House, Black Lion Lane, London, W6. Please email for further details or sign up now.
Maverick offers private tuition for a range of qualifications. This is done at various times during the week on-line and in The Barn, Black Lion Lane, Hammersmith W6, Monday evenings from 4pm - 8pm. A standard term is ten weeks long, with one hour a week being shared by two people (one duo/combined exam or two solos) or a group.
Our qualifications are accredited by LAMDA (London Academy of Music and Dramatic Art). Maverick offer tuition in Acting and Devising Drama, in the full range of Solo, Duo, Combined and Group exams. LAMDA examinations are designed to equip candidates, whatever their age, experience or aspiration, with a range of specific and transferable skills that will serve them throughout life.
LAMDA tuition gives you the opportunity to receive tuition on a 'one to one' basis. If the thought of 'going it alone' is not for you yet, then working in groups or duos would be a good idea. LAMDA will open up a whole new variety of pieces and scenes that you can learn from whilst developing your acting skills, theatrical knowledge and most importantly, building your confidence. LAMDA, essentially, is about you; it's your time, your development and your exam. It's a great way to to learn in an informative and invigorating way. You'd be surprised how much LAMDA exams can help with schoolwork and general knowledge.
LAMDA is seriously recommended to anyone thinking about applying for Drama School. Tutors can guide you through areas for improvement and help you to build a repertoire of diverse pieces.
For those of you applying to university, LAMDA is an equally valuable experience. More and more universities are looking for well-rounded individuals with enthusiasm and lots to talk about. LAMDA can spark conversations about writers, favourite plays, context and research in interviews.
All levels of LAMDA exams are accredited as recognisable equivalents to standard qualifications: Level 1 exams (Grades 1-3) are the equivalent of low grades at GCSE, Level 2 (Grades 4 and 5) high grade GCSE and Level 3 (Grades 6,7 and 8) have the equivalent UCAS points of AS and A-Levels.
Maverick is committed to offering as many benefits to its students as possible. Both Maverick and LAMDA promote and provide a network of support for young people, as shown by LAMDA's focus on both the career benefits and enrichment opportunities that their exams can provide.
LAMDA's mission is to:
- Improve standards in communication through the spoken word
- Foster an appreciation of literature, poems and drama
- Acknowledge levels of achievement
- Support the creative, intellectual and social development of the individual as a whole.
Preparation for an examination will:
Unlock the imagination and creative-thinking

Develop communication skills
Refine technical skills and artistry
Promote team working
The examinations themselves provide candidates with an opportunity to:
- Measure progress against an international standard
Make contact with expert practitioner examiners outside the immediate teaching environment

Build self-confidence and self-esteem
- Acquire skill certification for career development
Receive critical appraisal and guidance for future development
If you're unsure about LAMDA and want to find out more, we may be presenting a Maverick LAMDA Showcase Evening at the end of term where you will see some of the pieces candidates are entering for their exams. You can also speak to Tutors and Mentors or talk to past candidates.
Anyone wishing to take an exam with Maverick should
- Read this sheet thoroughly and ask any basic questions as far in advance as possible
- Decide which type of exam they would like to take (we will determine the level)
- Attend a Maverick LAMDA Showcase Evening when scheduled to see what is required and expected
- Ensure that they have the spare time not only for the lessons, but also for the necessary
background work. (Each pupil will have a comprehensive file by the end of each LAMDA term)
Find out which evenings you are free to have lessons. Monday in person sessions are recommended, but those further afield can resister for zoom tuition.
- Have sorted out a partner for a Duo or Combined exam or a combination for a group.
... but not worry about sorting a partner to share a solo lesson slot with – we will do that.
You must be aware of the following conditions before signing up for Maverick LAMDA tuition
- All terms are 10 weeks, one lesson per week.
- 2 pupils will share a 1-hour lesson. (or Groups will share the hour together)
- Grades 1-5 are £120 per child per term of lessons.
- Grades 6-8 are £120 per child per term of lessons.
- Group exams will be paid pro-rata (minimum £50) between those sharing the hour lesson.
- Term fees to be paid in full at the LAMDA intro session and cheques made payable to Maverick Theatre Company.
- All pupils must also pay for their exam fee (cheques made payable to Maverick) at the second lesson of the term, these fees range from £24-£85 dependent on the exam grade. - Pupils may only take one exam at a time (except at unanimous Tutors' discretion).
- Grades 1-5 will be done over 1 term.
- Grades 6-8 will be done over 2 terms (unless pupil is converting drama school pieces).
- Maverick tutors will decide on the level of the examination.
- Pupils cannot specify their tutor.
- You must turn up with an up-to-date diary to the Intro Session at the start of term.
- Tutors will offer as many and varied tuition slots as possible.
- Pupils must be flexible about their regular tuition slot as we do not have unlimited teaching time.
- Once you have signed up for LAMDA, that time slot must be your priority.
- All pupils to attend every scheduled lesson. If a lesson has to be re-scheduled, Tutors must be alerted as far in advance as possible.
- All pupils to perform at the Maverick LAMDA Showcase Evening.
- All pupils to create and maintain a comprehensive Maverick LAMDA file.
- All pupils to do additional work between lessons as agreed with their teacher, including rehearsals with duo/group partners as necessary.
- All pupils to be punctual for all lessons i.e. not late or early, leaving or arriving.
- Pupils must be word and syllable perfect at the appropriate point of term.
- Pupils must learn all notes as and when given.
- Pupils may not be entered for the exam if the Tutor deems the practical or file work to be insufficient.
- All pupils must keep examination dates free.
- All pupils must turn up 1 hour early for their examination to rehearse and prepare
- All pupils to get the most out of the experience by working hard, learning lots and enjoying it!
Please note Maverick operates to Equity's SAFE SPACE AGREEMENT.
Every single one of us working on this project is entitled to work in a safe space: a space free of fear, a space free of bullying & harassment of any kind. We will work together honouring our differences & celebrating the gifts we each bring to the table. We will treat one another with politeness & respect at all times &, if we are subjected to or witness bullying & harassment, we will speak out knowing that our voices will be heard & we will be taken seriously. Together we can create a safe space.
Why LAMDA Exams?
An article called Unlocking Potential: The Benefits of LAMDA Examinations for Young People.
Introduction
In a world that demands versatile skills and the ability to communicate effectively, young people face increasing pressure to stand out. One avenue that can help them do just that is through LAMDA (London Academy of Music and Dramatic Art) examinations. LAMDA offers a wide range of exams focusing on communication, acting, and performance skills. These examinations are not just for aspiring actors; they provide numerous benefits to young people across various career paths. In this article, we will explore the advantages that LAMDA examinations can offer to young individuals.
Enhancing Communication Skills.
Effective communication is a vital skill that serves young people well in both their personal and professional lives. LAMDA examinations foster clear articulation, voice projection, and the ability to express ideas with confidence. These skills can boost young people's self-esteem and help them excel in job interviews, presentations, and everyday interactions.
Boosting Confidence
One of the most significant benefits of LAMDA examinations is the boost in self-confidence they provide. Standing in front of an examiner or an audience and performing can be a daunting experience. Overcoming this fear of public speaking or performing helps young people develop resilience and self-assurance, attributes that can be applied in various aspects of life.
Improving Listening Skills
Effective communication is a two-way street, and listening is just as crucial as speaking. LAMDA examinations require participants to listen attentively to instructions and feedback. This cultivates active listening skills, a valuable ability in any collaborative environment, whether it be school, work, or personal relationships.
Developing Creativity and Expression
LAMDA examinations encourage creativity and self-expression through acting, poetry recitation, and storytelling. These activities stimulate young minds and allow them to explore different emotions, perspectives, and cultures. Such experiences broaden their horizons and foster open-mindedness.
Gaining a Competitive Edge
In a competitive job market, having a unique set of skills can set young people apart from the crowd. LAMDA qualifications on a resume demonstrate dedication, discipline, and a commitment to personal growth. Employers value candidates who can communicate effectively and work well with others.
Nurturing Lifelong Learning
Participating in LAMDA examinations instills a passion for learning. Young individuals are exposed to literature, drama, and the arts, sparking an interest that may lead to further exploration in these fields. Lifelong learning is a valuable trait in a rapidly changing world.
Building Resilience and Perseverance
Preparing for LAMDA examinations requires dedication and hard work. Young people learn the importance of practice, persistence, and overcoming setbacks. These lessons in resilience and perseverance are transferable to any challenge they encounter in life.
Networking Opportunities
Participating in LAMDA examinations often involves interacting with like-minded individuals and professionals in the performing arts. This can lead to valuable connections and opportunities for collaboration and mentorship.
Conclusion
LAMDA examinations offer a multitude of benefits to young people, extending far beyond the realm of theater and performance. They equip individuals with essential communication skills, boost confidence, foster creativity, and provide a competitive edge
Copyright The Maverick Theatre Company